A young woman stowaway was found on a ship and taken to the captain.
"How long have you been here?" the captain asked.
"Ten days," replied the woman. "I'm trying to get to the Far East."
"And how have you survived all that time?"
"Well, your second officer has been very kind," explained the woman. "He has given me a meal every night and let me sleep in his cabin."
"Has he demanded anything in return?"
"Well, he's been taking advantage of me," the woman whispered.
"I'd certainly say he has." replied the captain. "This is the Woolwich Ferry."
http://news.bbc.co.uk/1/hi/england/gloucestershire/4218131.stm
Zero the hero
First the worst
Second the best
Third the one with the hairy chest.
I can't remember how the rest went, but we used to say it every day in infant school when we were queuing up to go into class. Girls could only be second. A simple game of word association reminded me of the rhyme today, and distant memories of my school days. Far too long ago.
Seems the old Morrisons Employee Forum has been shut down.
So someone has started up a
new
one. Lets hope this one is better.
Have just come across the
European Weblog Awards
, and I am true ashamed to say that the only three I read are
Petite Anglaise
,
Johnny B
, and
My Boyfriend is a Twat
. I haven't even heard of any of the UK nominations. I must read more blogs.
Had a lovely week off work. Now have to go back in for Stocktaking Part I. (Home and Leisure) Da da daaaaaaaaaaa!
Stocktaking Part II (Grocery) is next Sunday.
I'm sure
Morrisons Employee
will give you full recap on his site, and you'll be hearing lots of gossip in the
Morrisons Forums
.
Hopefully I'll be doing stocktaking on my department. Counting bottles of oil, and bags of coal.
We shall see....
I'm trying to burn some files to a cd for a friend. However it keeps failing at the end because it "cannot perform end track". I've only managed to burn 1 coaster so far, but everytime I simulate a burn it says the same thing...
23:19:28 #24 CDR -201 File WriterStatus.cpp, Line 157
Invalid write state
DVDRW IDE1108\H0 T1

23:19:28 #25 TRANSFER -18 File WriterStatus.cpp, Line 157
Could not perform EndTrack

23:19:28 #26 Phase 34 File dlgbrnst.cpp, Line 1832
Simulation failed at 32x (4,800 KB/s)

But what is amazing me, is the amount of different solutions that I've found by googling. So far it can be caused by:
Cheap media
Dodgy power supply, either in the computer, extension lead, or power point.
Dodgy motherboard
Dodgy cables
CD R needing a service.
So basically I need a new computer and new house just to burn one little disc. Hmmmm.
Update - Seeing as people are still arriving from Google searching for a solution, I managed to solve the problem by burning at a slower speed. Don't know if its the proper solution or just a fix but it works for me. Just a lot slower. ..
Having a nice week off work. Had a driving lesson at 9am this morning. Stupidly early for a holiday but it enabled me to escape the workmen putting in new doors in my house. Driving lesson was the usual "ok". I am feeling more and more like an actual driver which is scary.
With more workmen avoidance, I went to
Bluewater
to spend lots of money on shiny objects. Went to the
Monsoon
sale and brought a beautiful top. Purple, shiny with lots of embroidery and beads on it, 70% off. Is now the most beautiful piece of clothing I own. It cost about the same if I were to buy a similar top from
Next
so that justified in it my mind....really. Just need an occasion to wear it at. Also brought a really cool
tripod
from
Jessops
for my digital camera.
Only I could go shopping and buy a Monsoon top, and a tripod.
Also found a good plugin for
Paint Shop Pro
, and
Photoshop
called
BuZZ Lite
, that came free with this months
Digital Photo Effects
Magazine. It basically "simplifies" a picture and removes unwanted detail. This makes the photo look like a painting. PSP and PS have their own plugins that try to do this, but it doesn't look very good IMHO. This plugin is brilliant, and it was free! Doesn't work very well with people, but landscapes, buildings and objects look great.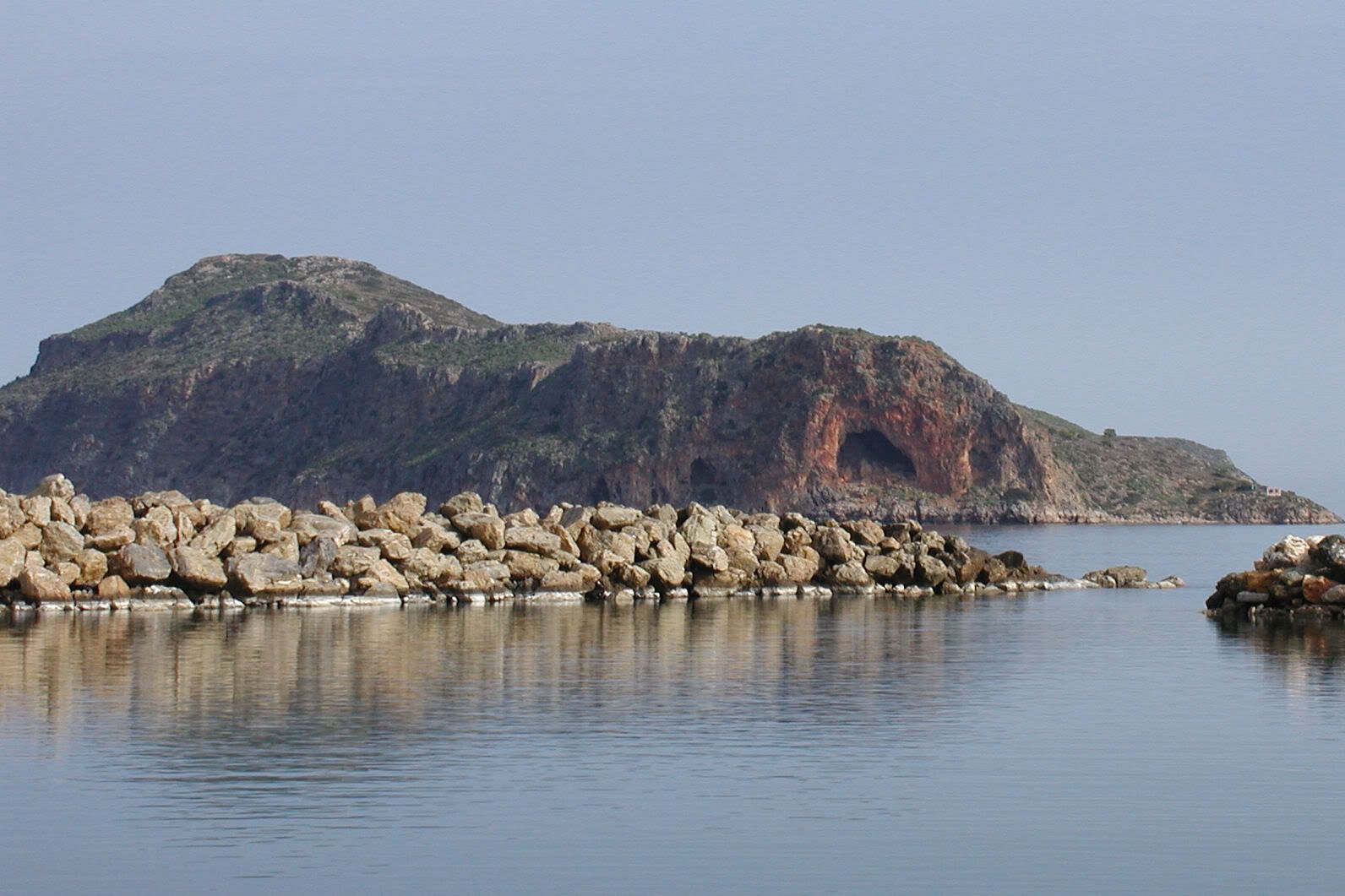 Before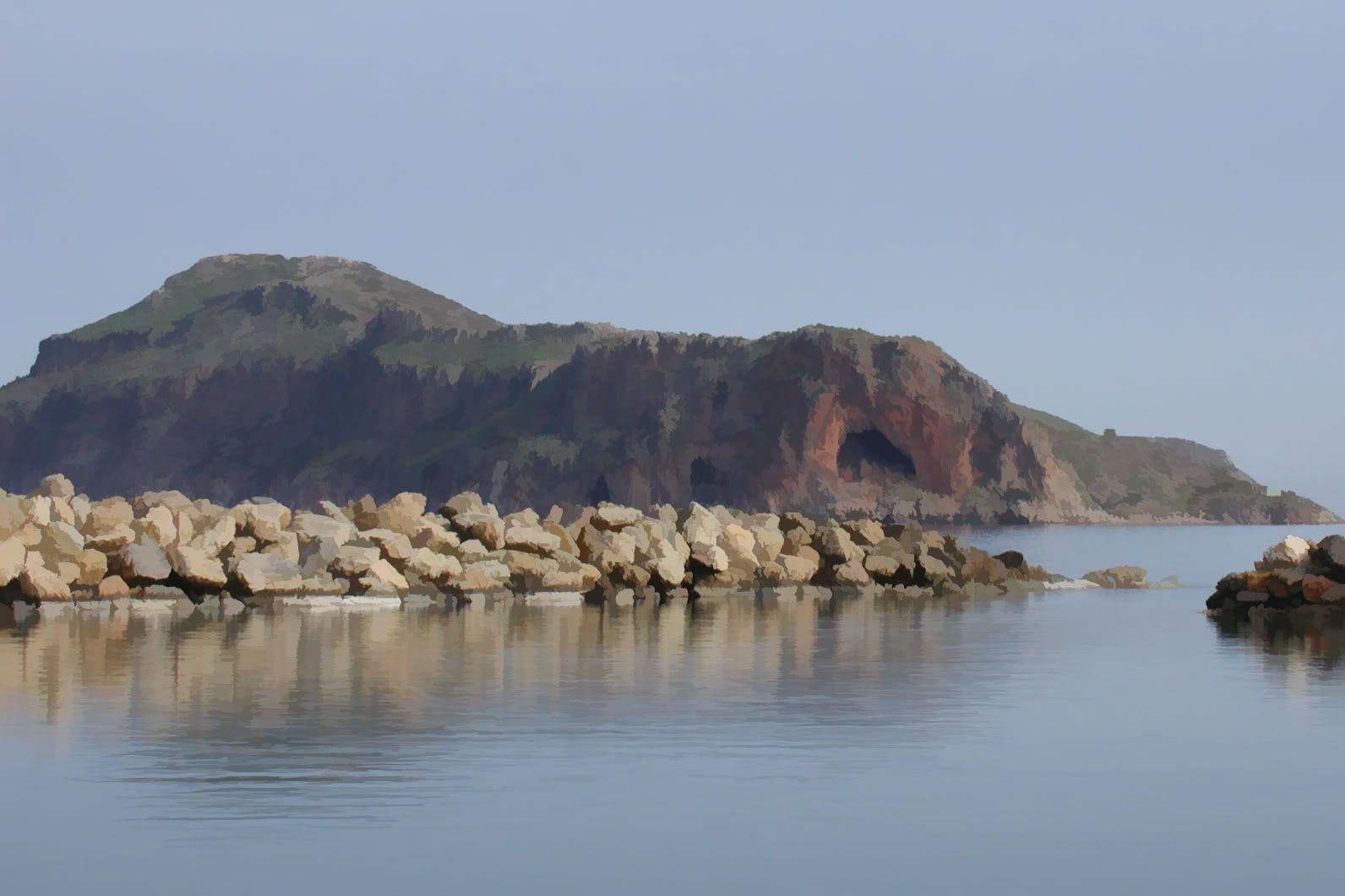 After
My parents don't have a computer, my mother can't even operate the digital box, bless her. But I still read
this article
with interest a few weeks ago when I came across it on the
BBC
.
I've turned into IT Support for my colleagues at work. Sometimes with the computers at work, but mainly about everyone's home PC's. I also have a knack for fixing other electrical items as well. Except the air machine, I don't touch that with a rubber barge pole since its predecessor tried to kill me. I still have an ex colleague who I have to hid from every time I see her in the street because she wants me to go around to her house to fix her computer.
For some reason people thing I'm this big IT Guru just because I can build a computer and have a website. I probably do know more than the average PC user, and because of that they think I am "Bill Gates, Albert Einstein and Mr Clippy rolled into one" to them. To me however, I'm an idiot who forgot to save her internet bookmarks on to a disc last week when I installed a bigger shinier hard drive.
The article,
How to fix Mom's computer by Gina Trapani
is basically a list of steps she used to fix and secure her mothers computer while she was staying there for Christmas. I learned some new things too. I think I shall print some copies off and give it to anyone to asks me to fix their computer. Should save me some time. :D
Free security software:
The Holy Trinity of spyware protection. You should use both Spybot and Ad Aware, as one will often pick up what the other one has missed, and vice versa.
Although these programs are free for personal use, you should consider
donating
a few pounds or upgrading to the full program. The programmers work hard to bring us these software, and need to eat as well. It also costs money to host the website you are downloading the program from.
Any other comments and suggestions welcome.
Yes I'm one of them.
One of teen band
Busted
, adult fans. Not that I have a clue which one is which, or fancy any of them, cos they are 12, and thats just wrong.
Anyway I love the music. Many an hour I have spent listening to their albums and singing their songs to the annoyance of everyone except one of my gay collegues who loves them even more than me.
Anyway they have split up after Charlie Simpson (the blondish one?) left to concentrate on his band
Fightstar
. No more funky songs to sing in the shower or entertain the customers with at work.
Ah well, there's always
McFly
.
So I've managed to
watch
the first 4 episodes of the new series of
24
. I gave up on the last season. I can't remember why. But I'm at a bit of a loss with the story. Jack is no longer working at CTU. Kim is elsewhere with someone. Don't really care. No sign of that couple that was working in CTU. Don't care. Chloe is still there. Yay! The first episode starts off with a big train crash that isn't really anything to do with the rest of the season. And so it begins.
Not bored with it yet. Will see how long it keeps my attention this time.
http://stuff.skuzzle.com/video/calmdowndear.wmv
Back from another mock test. Failed again.
But it was another good fail. One serious fault. And 10 minors. Not as good as previously. But I don't think my DI was as lenient as he was last time. I forgot to signal before changing lanes going up Gravel Hill before the Marriot Hotel. GRRRRR.
Would have passed if it wasn't for that. My DI did say it was a good attempt though. Most people get 4 or 5 serious faults at this point.
I need to brush up on my show and tell though. I nearly forgot where the oil was. I was about to point out the power steering fluid before I saw the bright yellow dipstick.
Think I'll order some new work boots to cheer me up. My ones are getting worn out. But then they have been in constant use for the past 18 months. But its not good when they keep slipping on the pedals.
Still have a 10 pound Next voucher and 20 WH Smiths voucher to spend. But when am I going to get a chance to spend them. Possibly next Christmas?
http://messenger.msn.co.uk/beta/download/
The three most interesting things about this update are:
The winks. You have a choice of 8 or so "winks" that are basically animations of aliens, snogs, flowers, dancers etc. Quite funny.
The doodle pad. Draw a doodle and send it to your messenger friends.
The nudge. Shakes the messenger window and makes a loud noise. Even gets through a full screen presentation. There is no escape.
Went to see
The Phantom of the Opera
last night. Very good film. I do love a good musical. Only annoying thing about the film was it was very obvious that the actors singing was dubbed. Their mouths did open and shut in time with the music, but certain actors mouths were not wide enough open when singing loud parts. But maybe i'm being picky. Emmy Rossum was suberb as Christine.
Also watched
Love Actually
on DVD. Brilliant as always. Spotted the ranting
Marcus Brigstocke
from
The Now Show
as the DJ interviewing Billy Mack. Also watched the deleted scenes which were very funn . The stories about Emma Thopson's son Bernie, and his headmistress are especially brilliant, and the story of the poster behind Laura Linney's desk was sheer genius. Shame they were cut. They should do Love Actually - The Directors Cut.
Still have far too much chocolate in my house that is slowly being eaten. As soon as it is I can start my health kick. Maybe.
Not only have my comment boxes dissapeared, but my site counter has gone up the creek as well. I hope normal service will be resumed shortly.
:P