I caved in and brought the camera. Shiny objects are my downfall. Took out the 0% finance offer and will be saving a little each month until the free period runs out. Will get a little bit of interest from it in my e-savings as well. Take THAT evil banks with your 29.9% APR. Should be able to sell my old camera for quite a bit on Ebay, so that will help as well. That justifies buying a camera instead of a car...doesn't it?
I read somewhere once, that everything can be fixed with either WD40 or Duct tape. If it doesn't move and it should, spray some grease on it. If it moves and it shouldn't, tape it up. It's true! Today, I had to use WD40 on our bathroom door, as the lock keeps sticking ever since we had the carpets done. They had to take it out and saw an inch off the bottom so the carpet would fit under and obviously didn't put it back in the exact same place. I also used duct tape to stick my fairy lights underneath my book shelves. They are silver so it sort of blends in and not look tacky. Really...
And for the ultimate Duct Tape fan, the
ideal present
.
Have to go on a "Health and Safety" course tomorrow at another store. No I am not driving. :) I'm expecting a re-education of the correct way to sit on a chair (not spinning around doing aerobics) and to always ring an electrician before resetting a trip switch. (I like to live dangerously when i'm covered by accident insurance) I don't think the person doing the course is going to like me, like the IT support desk never answers the phone from my store because they know its a serious problem if I'm ringing. ;)
The workmen are here fitting the new carpet. Can't hear myself think. Grrrr.
Doctor Who
starts tonight at 7pm.
Yay!
I
too
, was present at the birth of the
Erith Riverside
shopping centre. People came from metres around to witness its opening. Or rather to see if they were giving anything away free. Sadly only balloons and their dignity. Its a very nice shopping centre. But considering the area, the only retailers who have set up shop are Wilkinsons, Peacocks, Shoe Fayre, and Matalan. There are still many spaces left to be filled. Matalan was great! I picked up a shiny stainless steel food flask, so I could have something hot to eat on Easter Sunday when I'm WORKING and the canteen is CLOSED. I'm sure i'll buy something from Wilkinsons eventually. Peacocks and SF, hmm no.
I'm being seduced by glossy adverts that fall out the Daily Mail again.
Jessops
are having an Easter sale and are selling the
Olympus C-60 Zoom
for under 200 quid. YES I KNOW I'M MEANT TO BE SAVING FOR A CAR!!!!! But what is making me go hmm more than usual is the interest free credit for a year, and I can also trade my old camera in. Six mega pixels, super macro, and fully manual. Must say no, or yes, hmm.
Has been hell on earth all week at work. What with the new shopping centre being open, and the schools on holiday, its been a case of how many people can you fit in a supermarket at once. The shops are closed for ONE DAY, get over it!
I get my profit share next Friday instead of the following Thursday like I normally do. Also a 3.5% payrise. Generous buggers aren't they?
Been having a busy week.
Getting on quite well with my
Geology
assignment for my
OU
course. I have a couple of field trips to look forward to, but need to buy a hard hat! Thinking of writing "Geologists Make The Bed Rock" on the front of it. My
T-Shirts
are selling well in the US. Also have to bring my cool microscope to one of my tutorials to be shown how to use it with out breaking it, lol.
Sold some stuff on Ebay. Some of it at a small profit. The most heart breaking of all was a nice evening top that didn't fit me. But with a nice description, and picture it went to a good home.
Been doing a bit more driving, but am looking forward to having my own car. My manager, who has also recently passed his test, had an accident in the staff car park the other day. Much to the amusement of everyone but me. I'm worried I'll do the same.
Listening to the G4 album. Am I the only person who likes them? Bohemian Rhapsody is awful, but the rest of the album is great! Ok, its just me. Ingonyama nengw' enamabala
.
(Stands in the corner with a dunces hat.)
Did my weekly exercise on the Wines and Spirits department. They sent someone from Checkouts over to my department just so I could go over to Wines to help them fill up. Why didn't they send the checkout operator to Wines. Cut out the middle man? We couldn't figure it out either. Maybe they've heard about my superior wine choosing skills that everyone seems to think I have. Just because I read a bluffing
guide
, once upon a time. :) Also got to spend quality time with the
graduate trainee
. She's coming onto my department after Easter, training for a week. By coincidence a certain member of my staff is on holiday. Which is a shame because I could have made millions videoing the cat fight.
Intelligence reports have informed me that you can fit more than 2.99 pounds worth of sweets into the pick 'n' mix cups at Woolworths. So purely in the interest of research and economy, I went and brought one today. The trick is to put all the squashy stuff like marshmellows at the bottom, then the bigger boiled sweets, then squeeze into the gaps all the tiny sweets like dolly mixtures and smarties. I gave up after filling half the cup and filled it up with green triangles. Now have a fortnights worth of sweets, but I think they'll be gone by the end of the weekend. :S
Have to start exercising....
Haven't been doing much this week. Been off work so have been taking the oppurtunity to laze around, and do some studying.
Brought a new mobile phone. Well I didn't buy it, T Mobile gave it to me as a present for renewing my contract. But it does all the stuff I want it to, so I'm happy. It also has the advantage of looking exactly the same as my old phone except its black. So not quite exact. I can't make quite make my mind up today.
Because my groovy new phone has Bluetooth, I thought I'd buy a
dongle
(I
love
that word) so I could transfer games, ringtones, and pictures between the phone, and computer. I have never been so impressed with anything so tiny. It looks like a tube of lip balm. Even has a lid on top. My saving money has gone done the drain, although I did get it for a fiver cheaper in Comet, than it was in Currys.
Had an OU tutorial in Chatham yesterday. I think *some* of the information went it. Had a look at some cars and after driving one around a car park, have come to the conclusion that I need power steering. After nearly crashing into
everything
for not steering enough around corners. Thank the Lord I wasn't on the main road. I'm so used to driving a Ford Focus.
Went to the local cattle market last night with the tribe. Wasn't very good for dancing because it was so packed but did managed to have a bit of a boogie at one point. Didn't stop a hen party from taking their bras off and flashing everyone. I hope it was a hen party anyway... Someone decided to kill themselves in the car park after, by sitting on the front bonnet of his friends car and falling off. Not very nice. :(
Tomorrow is
Red Nose Day
, where the people of the UK raise money for projects here and in Africa to help disadvantaged people. I was at BBC Television Centre yesterday, and they've got big red noses on the side of the building.
Troubled Diva
is doing his bit for charity by holding a
Red Nose Day Bloggers' Disco
. For each blogger that suggests a song to be played at the disco, Mike will donate 1 pound to the Red Nose appeal.
I am suggesting
Cool for Kats
by
Squeeze
, a traditional disco tune, and yes I did spell it correctly. ;)
The indians send signals

From the rocks above the pass

The cowboys take positions

In the bushes and the grass

The squaw is with the corporal

She is tied against the tree

She doesn't mind the language

It's the beating she don't need

She lets loose all the horses

When the corporal is asleep

And he wakes to find the fire's dead

And arrows in his hats

And davy crockett rides around

And says it's cool for cats

The sweeney's doing ninety

'cos they've got the word to go

They get a gang of villains

In a shed up at heathrow

They're counting out the fivers

When the handcuffs lock again

In and out of wandsworth

With the numbers on their names

It's funny how their missus'

Always look the bleeding same

And meanwhile at the station

There's a couple of likely lads

Who swear like how's your father

And they're very cool for cats

They're cool for cats


To change the mood a little

I've been posing down the pub

On seeing my reflection

I'm looking slightly rough

I fancy this, I fancy that

I wanna be so flash

I give a little muscle

And I spend a little cash

But all I get is bitter and a nasty little rash

And by the time I'm sober

I've forgotten what I've had

And ev'rybody tells me that it's cool to be a cat

Cool for cats


Shake up at the disco

And I think I've got a pull

I ask her lots of questions

And she hangs on to the wall

I kiss her for the first time

And then I take her home

I'm invited in for coffee

And I give the dog a bone

She likes to go to discos

But she's never on her own

I said I'll see you later

And I give her some old chat

But it's not like that on the tv

When it's cool for cats

It's cool for cats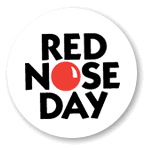 I am one of those people who have seeen the first episode of Dr Who. Billie Piper is annoying, her mum is stupid, but Christopher
Eccleston is fabulous as The Doctor. I had nightmares about aliens taking over the world last night as well. :( But I wasn't hiding behind the sofa like I did in the eighties when ever the Daleks were around. Colin Baker and Sylvester McCoy were my doctors.

I suspect the "leak" wasn't an accident. Can't wait until the new series starts. There will be a Doctor Who night as well. Yay!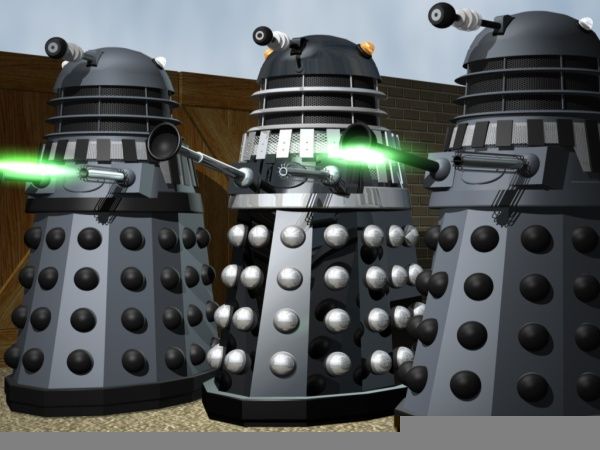 Came home from work late last night, and made my mother a trifle. Because she loves trifle. :D Left a small bar of chocolate in fridge to grate on top, but my drunk brother came in and ate it. I posted a guilt inducing note under his door, and he brought me a big bar this morning. Maybe I should do that more often? Also got her some flowers and a photo frame. Printing a picture of our cat to put in the frame but I know she won't like that. Mums are so fussy.
My full driving license arrived at some point yesterday while I was at work. My picture looks awful. Someone had left it on the floor in my room, and I got home to find my mad cat eating the envelope. I guess he doesn't want me to drive him to the vets instead of getting on a bus. Bad kitty.
Have a whole week off work now. Lots of studying to do, and hopefully not spend any money. Egg are trialing a money manager program thing where you can access all of your online bank accounts from different banks and credit cards from their website. They'll give you 10 quid for using it, so I've made a tenner. Yippee!
Just finished my second, and last Pass Plus lesson. Didn't go as well as the first, but my driving instructor managed to let me go, to create hell on the roads by myself. Basically did a lot of country lanes, night driving, and motorway driving. I went on the M25!!!
Money saving is going well. Only brought my breakfast and lunch in the canteen today. In an effort to "make" money, I am doing
this
. Have transferred the entire credit limit of my shiny new 0% interest egg card into a high interest bank account, where it will hopefully earn me money.
Received my
Make Poverty History
white band in the post today. Thirty thousand children die each day through poverty, and
various
charities are joining forces to highlight this and persuade governments to do something about it. I will be wearing it at work, where I'm sure my personnel manager will have a fit about it. I'm geared up for a fight. ;)
My manager has come back from 3 weeks in India to find that someone has opened up 3 O2 mobile accounts in his name, and run up 600 quids worth of phone calls. They've somehow managed to get hold of his bank details, and some form of ID to get the phones. He's just brought a shredder.
Was delighted when it started snowing heavily this morning. Finally the snow that the rest of Kent has been getting. Didn't last though. Had melted away by lunchtime. :(
Have started my first day of keeping a serious track of my money very well. Am downloading my bank statement to Microsoft Money, assigning purchases to different categories in a vain hope of seeing where I am spending too much money, and possibly saving some. Lots of pretty graphs to look at. :D
27 days left till pay day...
Reading - The 2 and a Half Pillars of Wisdom - Alexander McCall Smith
Listening to - Damien Rice - O
Eating - Sainsburys fresh fruit salad
Watching (TV) - Veronica Mars
Watching (Film) - The Closet
So I've just got back from my first Pass Plus lesson. We went to Croydon and back. I nearly jumped out my seat when my DI said that. Croydon might as well me the moon for me, for how far away it is. Went there to experience the trams and one way systems. It was a hellish experience I don't wish to repeat, but I did ok, for
I am a driver
. :D
He said that he's going to take his more cocky pupils to Croydon from now on, to take them down a peg or two. Hee.
Next lesson is motorways and country lanes.
Yay! My membershop details for the
OUGS
have arrived. I've got a free ticket to a field trip, and a free car sticker. Just need a car now.
In other mail, I forgot to sign the application for my proper driving licence. This is after spending an hour trying to figure out what forms to fill out and send off. So the DVLA have sent it back to me. I'm so ashamed.