Some people have
more money
than sense.
A wonderful
interview
with JKR about book 6. Lots of spoilers!!!
Went to Brighton today, on this the wettest day of summer. Luckily I wasn't planning on sunbathing on the beach.
Went to see the
Doctor Who
exhibition on Brighton Pier. Lots of information and props from the new series. The best bit was the Real Life Darlek. Well sort of. It was at the entrance when I arrived, making random comments like EXTERMINATE! I took a picture of it and waved. It scared the living daylights out of me when it speed towards me and said DO NOT TAKE MY PHOTOGRAPH GIRL! Oops. Must have been someone inside operating it, or watching via a camera. How fun a job would that be?
Later on it made a walk around the exhibition. Held a little girl hostage in the corner until her big sister apologised for holding the queue up earlier. Poor thing didn't know whether to be scared or laugh.
Afterwards went and had a look around the
Churchill Square
shopping centre. Nice and dry! All the other tourists had the same idea though, so it was rather packed.
Braved the elements again, and headed to the
Brighton Museum and Art Gallery
. Lots of arty stuff, but couldn't take any photographs. :(
Also went to the Laines and did some shopping. Brought some funky stuff. Also came across a George shop with no Asda in site. Very surreal. I never knew they existed. Shame there isn't one near me.
A nice day out. Shame about the weather!
Went to see
Circus Oz
at the
Royal Festival Hall
over the weekend with some friends. We went last year as well, luckily only some of the performances were the same! The show was in the smaller Queen Elizabeth Hall, as the main one is being refurbished.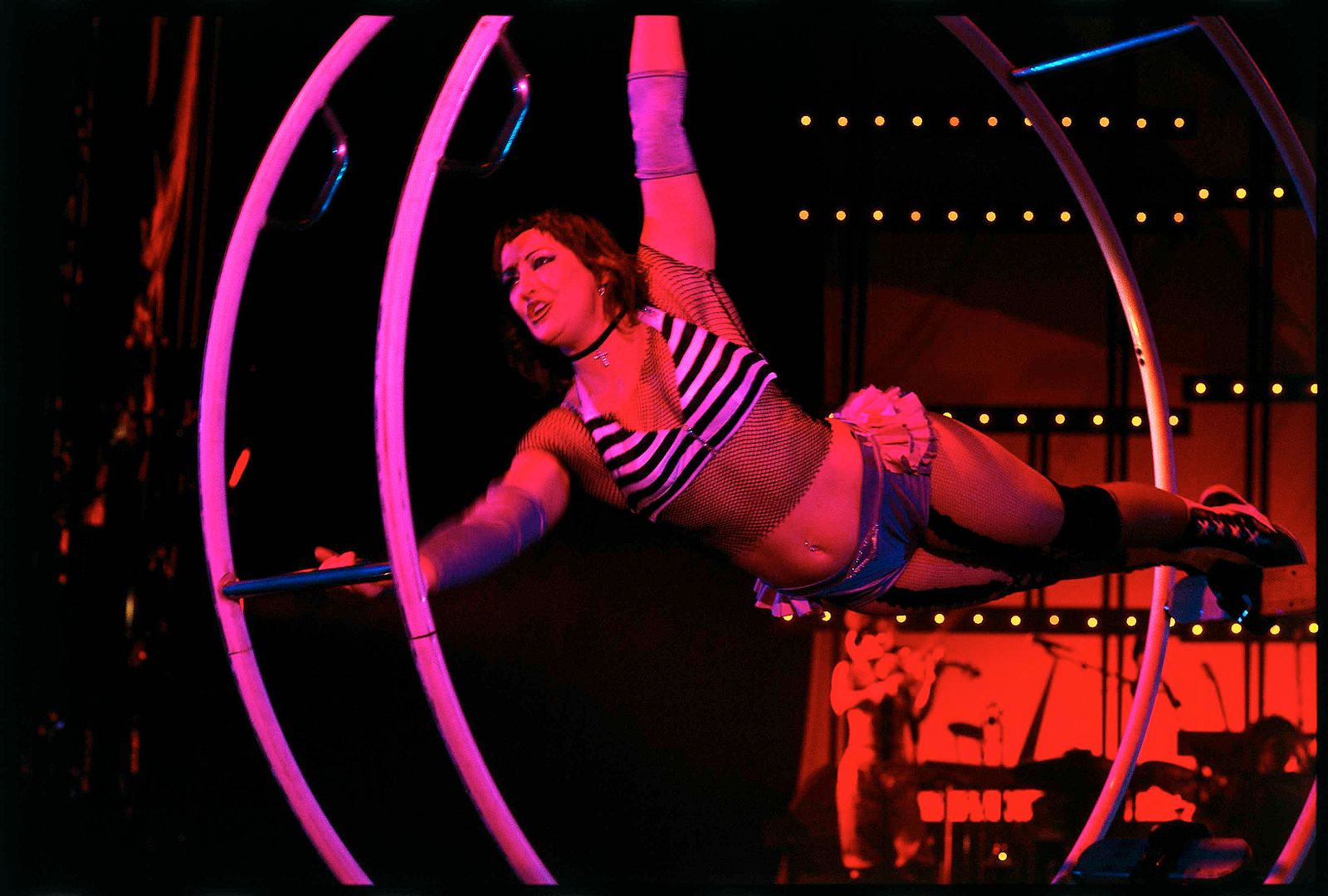 Was a very entertaining show. Jugglers, acrobats, contorntioninsts, a strong woman, with a little bit of social politics. The most disturbing was the contortionist, Captain Frodo, dressed as a tennis player, who could fit his whole body through a tennis racket. He had to dislocate his shoulders to do it though.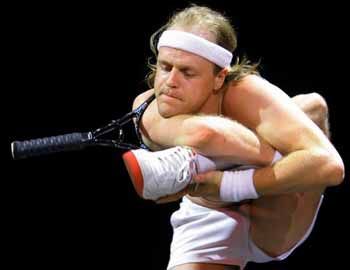 We was told not to mention the cricket!
Payday! Favourite day of the month. I celebrated early, yesterday by buying some new stripey bargain pajamas. My other bargain was a set of 5 bracelets for a £1. Very boho or whatever the fashion is this summer. Will try and not buy anything else this month. Promise.
Have been working hard. Lots of people off sick at work at the moment, so doing lots of overtime.
Lost has finally come to the UK. I am being rather smug at people who I have been telling for the past 9 months to watch it. But now its become popular over here, they want copies of the episodes. Season 2 starts September 21st. I will be watching.
I went to the cinema last Tuesday, and as usual was amused by all the adverts. Especially the new Mini public information campaign highlighting the dangers of infereor cars. If you haven't seen the advert, you can get the gist of it
here
.
Me, and everyone else in my cinema group though it was just an funny advert. After all there are lots of *small* cars out there.
Yesterday at work, I really did fall off my chair when my manager pointed out the new
Suzuki Swift
to me that was filling up on the forecourt. The top half of the car looks EXACTLY like a mini. EXACTLY! The advert made sense now.
The Swift is probably a really nice car, but to me it looks like someones stolen the top of a mini and welded it onto a different car.
I really do love the advert. :)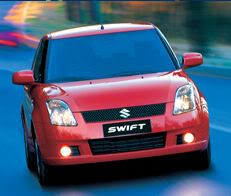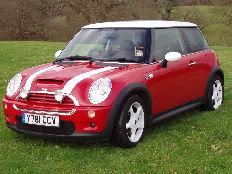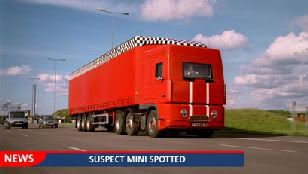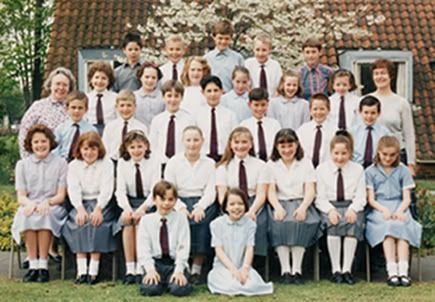 A picture of my class from primary school. I managed to name them all eventually.
As you can tell we had a rather flexible school uniform. As long as it looked like it could have come from the schoolwear department of M&S, it was allowed. Unlike my rather stricter secondary school. But you are not seeing that photo!
Went to the dogs this evening for two of my friends joint birthday. Bet £23 in total and lost £17. Could have been worse...
Have finished both of my assignments, so have had a couple of days relaxing. My next two are due in the same day as well, but that's in September.
In my ususal spate of homework avoidance, I have found something crafty to do. (Damn that Hobbycraft)
A wire beeded bracelet. Not bad for a first attempt. Next time I'll try and make it straight...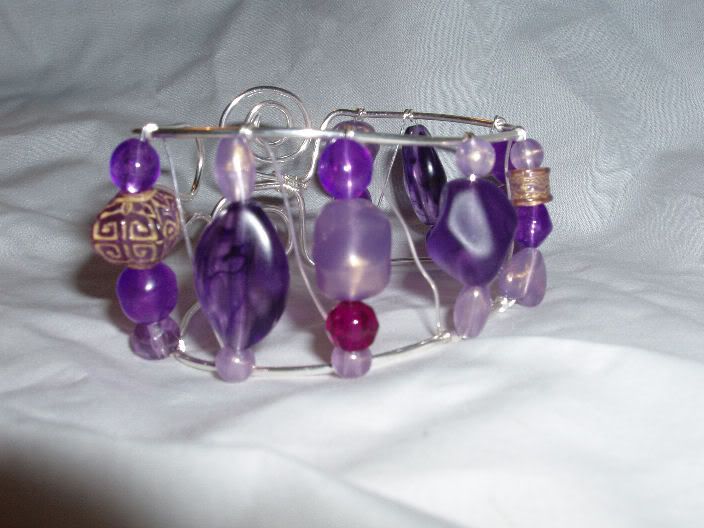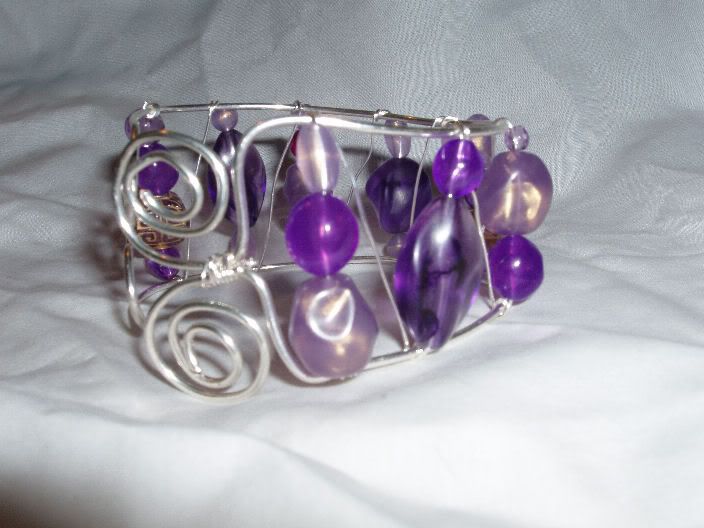 The macro mode on my camera is brilliant.